Nookie 33 years, Prague (Thailand)
A bit more about me
Hello ,i am Nookie.i live in Prague now for work. I am sociable and fun, I love life. I am an artistic person.I need a person who wants simple human love. I want to meet the right person and to create a serious and long relationship. I want him to be an interesting, loyal, caring person, who wants to create a family and to care for his beloved woman.
---
Describe your soul mate
I'm looking primarily a truthful relationship. I think at the present time, the relationship between women and men are often are not based on feelings and basis on material. I think it's wrong. A man and woman should be close soul and physically. And this is the right position in this respects. I think many problems could be avoided in life, if that were true.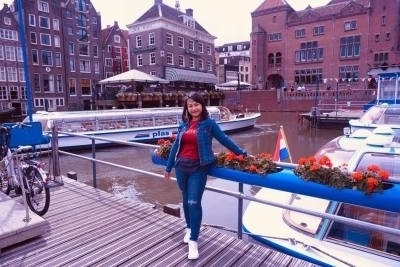 Foreign spoken languages
Age
33 years
Country
Thailand
State / Province
Si Sa Ket
City
Prague
Relationship
Long terme
Monthly Income
$1.201 - $2.400 (USD)
Zodiac
Leo
My height (in cm)
156 cm
My weight (in kg)
60 kg
My eye color
Brown
My hair color
Black
My occupation
Employee
Qualifications
Vocational College
My religion
Buddhist
My hobbies
Cinema, theater, concerts, walking in parks, going to cafes, travels
My personality traits
Responsible, nice, communicative, sensitive, optimistic, sociable, romantic, honest
My favorite kind of music
Pop-rock, classique, country, hip hop
I usually read
Novel, newspapers , magazines
My favorite food
French, italian, russian, mexican, japanese
My favorite sports:
Swim, squash
Marital status
Widower
Children
2