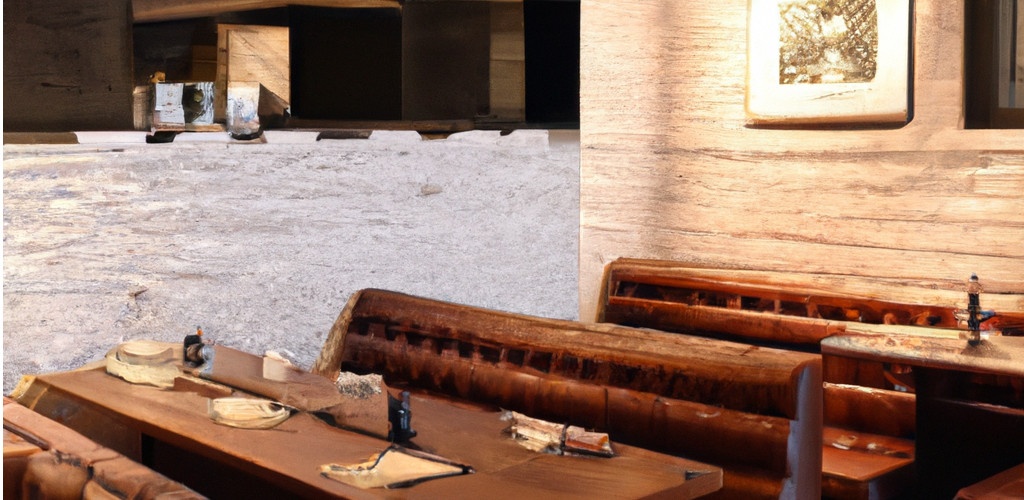 Oskar Bistro
Oh, Bangkok! City of golden temples, floating markets and mythical traffic jams. But what if I told you that nestled in the heart of this vibrant megalopolis is a little gastronomic gem? Let me take you on a tour of Oskar Bistro, the place where French cuisine meets Thai subtlety, all washed down with a healthy dose of… yes, you guessed it, panache!
Location
Where to find this treasure? No, not next to the reclining Buddha, nor near the last temple you Instagrammed. Oskar Bistro is wisely located in the heart of Sukhumvit (Soi 11 no. 24 to be precise), the city's trendiest district. And it shines not for its glitz, but for its authenticity.
A little info
The magic of Oskar Bistro lies not only in its ideal location and refined ambience. The real heart of the establishment is its cuisine, and more specifically, the masterful touch of Chef Julien Lavigne.
Chef Julien Lavigne: This renowned chef's culinary trail is as vast as it is impressive. His adventure began at the tender age of 15, when he began his very first internship in a famous French restaurant. Since then, Julien has worked his way up the world's culinary ladder, collaborating with owners of Michelin-starred restaurants. Each stage of his journey has refined him, instilling in him a passion for detail and a quest for excellence. Today, he oversees Oskar's menu, watching over every nuance, every harmony of flavors, guaranteeing culinary perfection in every dish.
Atmosphere & Offer
Oskar defines itself as a bistro, a space where conviviality rhymes with delectation. With its modern yet warm bar atmosphere, Oskar is the ideal place for a tasty snack, a get-together with friends, or a carefully chosen glass of wine. And let's talk wine! Oskar's cellar is renowned for its excellent value wines. But the food is not to be outdone: Oskar offers classic French and European dishes, but always with a contemporary twist, a nod to the modernity that characterizes him.
In a nutshell, Oskar Bistro is the perfect combination of traditional French charm and a touch of innovation, all orchestrated by the immeasurable talent of Chef Julien Lavigne. If that's not an invitation to an unforgettable gastronomic experience, I don't know what is!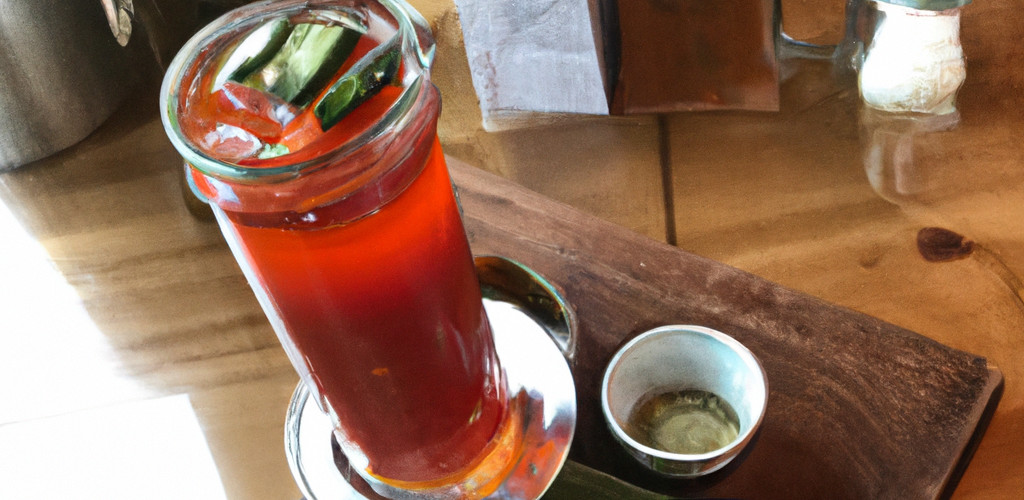 Atmosphere: As soon as you enter, you're seduced by the cosy yet modern atmosphere. Subdued lighting, elegant furnishings and a playlist that oscillates between relaxed jazz and contemporary pop. Wondering if you're still in Bangkok or if you've been transported to a trendy Parisian brasserie? Well, it's a bit of both!
On the menu: Ah, let's talk small but talk big! Between the tapas revisited and the main courses, your palate will go on a journey. Imagine tuna tartare with a touch of lemongrass, or duck breast with tamarind sauce. It's bold, it's tasty, it's… let's just say, absolutely divine! But as the saying goes: "After the effort, the comfort!
Here are the dishes we love at ThaiDateVIP
Oskar Salad: This isn't your run-of-the-mill green salad. Each bite is an explosion of fresh flavors, with a subtle blend of crunchy vegetables, roasted nuts and melting cheese, all dressed with a homemade vinaigrette. It's the perfect appetizer to tantalize your taste buds.
Salmon Tartare Spring Rolls: A true masterpiece of innovation. Fresh salmon, cut with a knife, is delicately rolled in a crispy rice cake. Each bite is a blend of textures and flavors, combining the sweetness of salmon with the freshness of Asian herbs.
Prosciutto E Funghi (Wood Oven Pizza): Ah, Italy in the heart of Bangkok! This pizza, baked in a traditional wood oven, is the perfect marriage of crisp, chewy dough, thin slices of high-quality prosciutto and fresh mushrooms. A direct, non-stop trip to Rome.
Couscous Royale: An escape to the Maghreb. Tender pieces of lamb, chicken and merguez, simmered to perfection, rest on a bed of light, airy semolina. The whole is complemented by cleverly spiced vegetables. Every bite is a journey through a Moroccan souk.
Duck Parmentier: French elegance at its best. Imagine tender duck shreds, expertly seasoned, topped with a creamy homemade purée and baked au gratin. It's comfort on a plate, a culinary embrace.
Salmon Teriyaki: East meets West. Salmon grilled to perfection, topped with a homemade teriyaki sauce, offering that sweet-savory blend that dances on the tongue. Accompanied by crunchy vegetables, it's the perfect fusion of tradition and modernity.
Grilled Kurobuta Pork Chop: For meat lovers, this is a must. Kurobuta pork, also known as the "Kobe of pork", is grilled to perfection. Juicy, tender, with an incomparable flavor, it is served with a seasonal garnish that sublimates the whole.
Cafe Gourmand: And to conclude, how about a palette of sweet treats? Café Gourmand is the perfect alliance between a rich black coffee and a selection of mignardises. Perfect for those who find it hard to choose just one dessert.
Every dish at Oskar Bistro tells a story, every plate an invitation to travel. Flavors from around the world meet, merge and harmonize to create an unforgettable culinary experience.
Bonus
For cocktail lovers, Oskar's bar is a must. And between you and me, what better way to brighten up an evening in Bangkok than to sip a revisited "Thai Mojito", with its hint of basil and kick of chilli? A word of advice: make sure you have a good glass of water to hand!
The bar, a meeting place and a must-see before: If you like to meet new people, or simply want to expand your circle of acquaintances, the bar at Oskar Bistro is the place to be. The conviviality of the place, combined with the discreet elegance of the decor, makes it a privileged haunt for aesthetes, the curious and… the hearts to be taken. As night falls slowly on Bangkok, you'll come across an eclectic clientele from all over the world. It's easy to strike up a conversation over a well-balanced cocktail. Ladies and gentlemen, it's not uncommon to come across strikingly beautiful women, exchanging knowing glances or wry smiles. Who knows, maybe the next beautiful story will begin here, over a drink.
And if, after getting to know each other, you feel the urge to continue the evening, the Level Club is just a few steps away. This emblematic establishment of Bangkok's nightlife promises to thrill you to the rhythm of today's sounds, in an electric atmosphere. It's the perfect place to dance, laugh and perhaps even extend a chance encounter made a few hours earlier at Oskar's bar. The night is only just beginning!
To sum up
Oskar Bistro is much more than just a gastronomic address in the heart of Bangkok. It's an invitation to a sensory voyage, an escapade where East meets West with astonishing grace. It's the embodiment of what a successful fusion can be, where each culture brings the best of itself to give birth to a memorable experience.
Every mouthful, every sip, reminds us of this wonderful alchemy between tradition and modernity. As we walk out the door after such a culinary adventure, we find ourselves lingering on the threshold, looking back one last time, as if to etch this moment in our memory.
And it's with a dreamy smile that we promise ourselves to return. Because Oskar isn't just a place to eat, it's a place to nourish the soul. So, if you're ever in Bangkok, do yourself a favor: treat yourself to a moment at Oskar Bistro. And be prepared to leave with lasting taste memories, and maybe, just maybe, a little glimmer of love for this unique corner of the City of Angels.