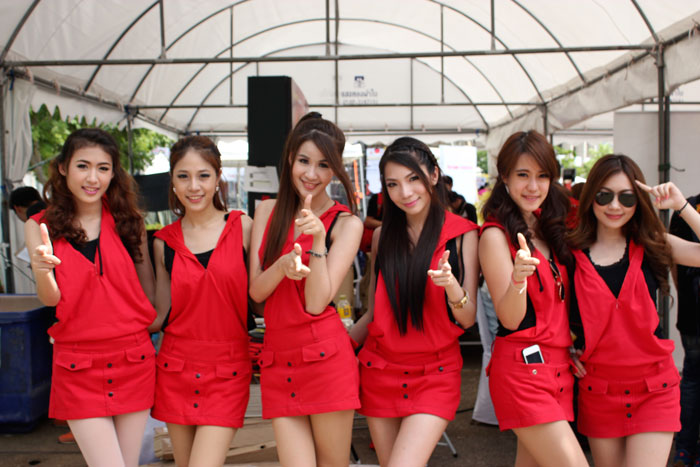 The women of Thailand: how to meet them in 2022 ?
Discuss the type of meeting you want to do
Are you also one of those who remain without words in front of the beauty of the women of Thailand? Not all men have the same expectations. While some are only looking for a taste of these delights, others are looking for a stable and serious relationship. Depending on your needs, you will find a person who will meet your expectations more quickly. As long as you go to the right place and use the right means to meet people.
Your quest must necessarily go through this. Finding a Thai girl to have fun with is not too difficult. Finding one to whom you will entrust your heart, requires a time of reflection, and a little more precise research. Nowadays, it is difficult to talk about the beauty and mentality of Thai women without coming to the stereotypes of women in prostitution.
Their beauty is indisputable and melts many men all over the world. And one soon realises that they are aware of this and know how to use their charm. This is why you need to know what you really want. Do you want to experience seamless evenings with various fatal beauties? Or do you want to meet someone who can lead to a serious relationship or even a wedding? One does not prevent the other, but if you are the cautious type, you have to go to the right place to find the right kind of woman.
If you have met a woman on the internet or at a party, and if you are a stranger, it is best to be wary. You would do well to take your time before you consider a long-term relationship. Some girls in Bangkok believe the myth that a foreign man is the key to solving their financial problems. This does not mean, however, that they are incapable of falling in love. Nor does it mean that all the beautiful women you meet at foam parties are malicious.
We are addressing this subject so that you are well aware of the importance of the place where you meet them. Clubs and beaches are certainly a great place to meet people. But there are other places where you can make them, with more classic scenarios.
Sign up on a dating site specialising in women from Thailand
So you want to meet a Thai woman for a holiday, or for a longer expatriation in Thailand, there are several ways to achieve this. Websites prove to be the most efficient and practical solution. You don't have to wait until you are there before meeting beautiful Thai women. It can already start virtually and you will see later whether it can lead to a meeting.
There are general dating sites and specialised dating sites. If your aim is to meet a Thai woman, it is best to register on sites with only profiles that meet your expectations. It's so nice that you don't always realise how much time you spend chatting on these dating sites! But very often, these discussions lead nowhere. By registering on a site where you can only meet Thai women. You won't waste your time.
Besides, the sites are so well worked nowadays, that you can filter the contacts that interest you. These contacts can be Thai women who are already in France. But it can also be people who are just looking for friendship or others who are looking for a serious relationship.
If you want to meet a Thai woman for a wedding, you can unashamedly mention your expectations. This will limit the waste of time. Similarly, if you are looking for experiences and want to spend an unforgettable night with a hot girl, or even several, there are specialised sites for this type of meeting.
Another criterion is the age range, a point on which you may be demanding. It is possible to filter the list of potential "matches" by mentioning an age range. You can be tolerant with Thai women. They rarely look their age, they look younger, with a body that is always well sculpted. You would easily give 30 years to a woman who is probably already 5 or 10 years older.
Do not hesitate to go and see the pictures of beautiful Thai women. The profiles often allow you to access several photos of the person.
Meeting people in party venues
Clubs are great places to meet different personalities of Thai women. There are those who come out of curiosity, those who come to accompany their man, those who come just to have a good time, without necessarily looking for company, and those who come to meet and seduce. The latter will be quite happy to keep company with a stranger for a night or a few days in exchange for a few baht.
You will soon notice that Thai people like to have fun. Evenings are not lacking, especially in tourist places or in big cities. Countless dance bars and clubs open their doors to foreigners who want to appreciate the beauty of the country's women. There is only one thing to remember, it is that Thailand and especially Bangkok are places of perdition. They are populated with beauties that will quickly make your head spin. Especially in Bangkok, if you want to escape into an endless party atmosphere, the streets of Khao San Road and Sukhumvit Road are there for that. Thai society is very welcoming.
Come try the best VIP clubbing experience in Bangkok : https://www.pimpbangkok.com/.
Meet women from Thailand in everyday life
In France, they are quite rare. You have to go to party places and parties to be sure to find them. And given their beauty and rarity, there is no shortage of suitors. You will have to be really sure of yourself to try your luck.
On the other hand, on the spot, you will have chances to meet some everywhere. For the girls looking for the "sugar daddy", you already know where to go. However, if you want to try your luck with a girl who doesn't just think about having fun, go to cafés, libraries and bookstores. You can also meet nice people during short training courses or seminars. A meeting that is made in this way can lead to a long-lasting relationship. In this way, you can hope to count on the loyalty of a Thai woman.
In short, in order to be satisfied with your adventure with a Thai woman, be it short or long, you must listen to yourself.  Be aware of your real expectations. It is not at all inadvisable to go to different types of places where you can meet Thai women. On the contrary, it is refreshing to meet different types of women. And it will give you a better understanding of how Thai women behave. Consider your own preferences and interests. Your heart will not fail to guide you to the right person, once you understand what he or she really wants.