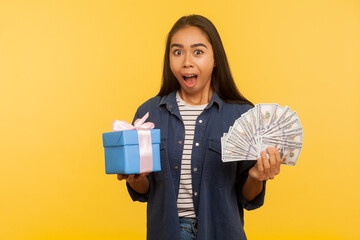 Thaifriendly free dating site but …
Thaifriendly review : It is working for men or not ? 
This is the biggest meeting site on the market which has positive aspects but also negative compared to more cozy sites such as ThaidateVIP. It is certainly not comparable, but the fact that this site is brewing a lot of people compared to its competitor can have the disadvantage of having everything and anything in the profiles. Indeed if we browse the profiles of women we can see that there are some photos of women look professional working girls who are surely there to find a certain clientele because the moderation is not as serious as ThaidateVIP on profiles are more serious because the site takes care to check their profiles and focuses on long-term meetings.
ThaiFriendly is semi free because : we can only send one message every 10 minutes which encourages us to pay a subscription of 24.9 Dollars per month this free to send a message make women are invaded by full messages of men who do not have not paid and when you subscribe, you still find yourself competing with these men.
Women do not really make the difference between a male subscriber and a free man visiting this site. It is therefore difficult to correspond with the most beautiful Thai even you have good male profile, you get no answer so what these women looking for in this site, just show their pictures ??
Some working girl are looking for money too after they had contact in Line .
For its design aspect the site adapts perfectly to all media, it is an advantage because Thai women use their smartphones excessively and are very responsive by message.
Thaifriendly's profile function
During a search, when you open a profile for example on page 6 of the search and then you want to go back, you end up again on page 1, so it's not very logical.
I prefer the simpler dating website ThaidateVIP search with an advanced search function at the top by choosing my profile criteria by age group.
Back to ThaiFriendly, its ergonomics are well optimized for loading pages because it is a fairly reliable site; he could make some improvements because the site is frozen at the level of his updates, as he conquered the Thai women's market he is resting a bit on his achievements. On the other hand, a newer site such as 
ThaidateVIP
 makes sure to improve its features to conquer more and more people.
Because ThaidateVIP is less known you will have less competitor men and more chance to meet a beautiful Siam Girls.
TO SUM UP
Thaifriendly is the number 1 marketplace for meeting with Thai women with its 800,000 members but it does not necessarily stay the best. It is a site that remains on its achievements with its small flaws still persistent and who does not look behind him with other sites that offer a similar service but on a good momentum and who seeks day by day to improve its content and its ergonomics such as ThaidateVIP.
The strong spots
The number of members
The navigable site on all supports
The opportunity to test the site for free
The weak spots :
Strong competition between men
Women profiles not serious
Many prostitute ask for money
No update of ergonomics
Another dating site for meet your Thai girlfriend