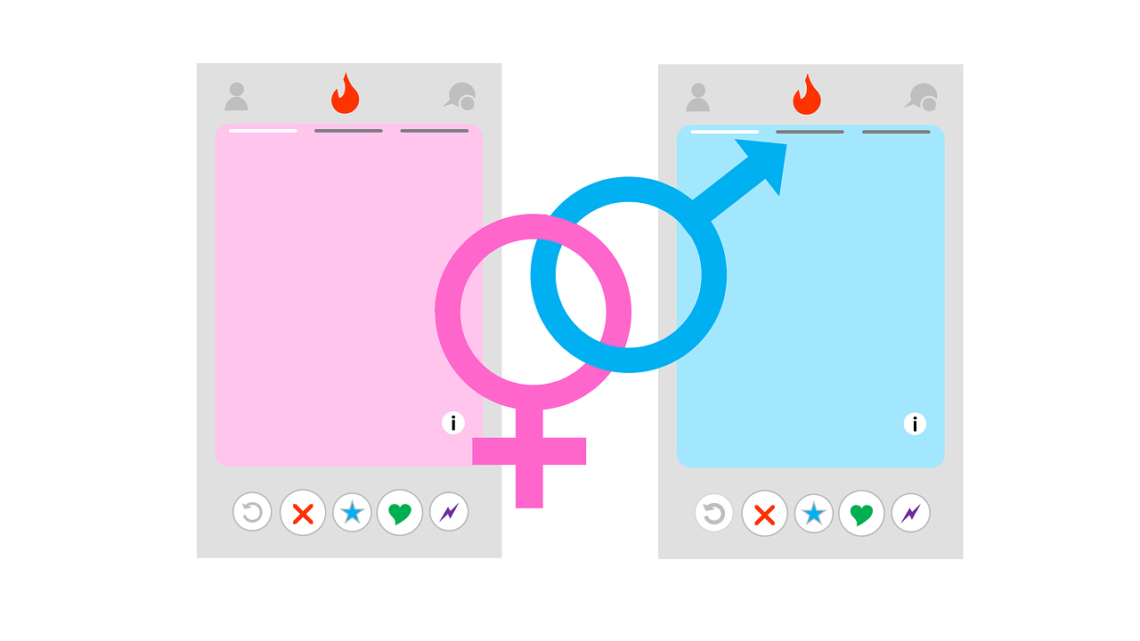 The best advice for a successful your date in Thailand
The rise of online dating in Thailand has not encountered much social stigma, especially among people in their twenties and thirties. Once seen in the West as the last refuge of the desperate, those using dating sites and apps in Thailand may be surprised by the number of attractive and affluent users.
Not only does online dating offer the opportunity to significantly expand one's network, but the simplified approach to meeting new people is particularly appealing to traditionally non-confrontational Thais who may be hesitant about the potential social awkwardness of approaching a stranger.
However, as in Western countries, you should always exercise caution when talking to someone online. Get to know your potential date before you meet, and always arrange to meet in a crowded public place, preferably one you know well and where you both feel comfortable.
Let's look at the recommended dating sites and apps in Thailand, what to expect and how to use them to find your date.
General advice
Before giving you an overview of specific dating sites and apps, it's worth reviewing some general tips to maximize your chances of online dating success:
Be wary of inactive or fake profiles (such as those run by bots). This is especially risky on apps like Tinder or ThaiFriendly, which don't require much information to set up. See a profile with just a generic-looking photo and no bio? Get strange links right out of the gate? It's probably best to move on.
Think carefully about how you present yourself. Remember that – like it or not – appearance is very important in Thailand. You don't necessarily have to be a natural hottie, but you should at least look clean and well-dressed in your photos.
Don't settle for one boring profile photo – it's not a visa application.
Try using four or five different photos – a vacation shot, a dinner at a restaurant, and so on. Not only will you present yourself as an interesting, well-rounded person, but you'll also be more likely to reassure potential dates that your profile is real and not a bot.
Photos should be of high quality and carefully edited.
Nobody likes the grainy look of a potential serial killer, and nothing would ruin your chances faster than an embarrassing element popping up behind your carefully posed selfie.
Even cheap modern smartphones have decent cameras, capable of taking crisp, clear images, and most of them also have basic editing tools. So there's no excuse for not taking the time to find good photos.
Keep your bio short and light – especially on apps like Tinder!
Potential dates are unlikely to spend more than a few seconds looking at your bio before deciding to swipe left or right, so it's essential that you immediately grab their attention and make them want to know more.
ThaiDateVIP
Who uses it: The majority of members are people looking for a serious relationship.
What they're looking for: Long-term relationships.
ThaiDateVIP is an innovative online dating platform with a large user base, focusing on creating lasting unions rather than quick, superficial encounters.
Thanks to its innovative concept, ThaiDateVIP lets you create private photo albums and share them only with members of your choice. 
You can keep your face private to preserve your anonymity, or share more seductive content, for example. You can create as many albums as you like.
What's more, members can rate other members on a star system (from 1 to 5), making it easy to show your interest in someone you want to chat with, even if they're anonymous. Thanks to this system, members who wish to remain anonymous for personal reasons can be just as attractive as those who put their photos in public mode.
It's also the opposite of speed dating, where a person is judged in just one second on the basis of a photo. In this concept, we take the time to see the description and the notes. It's also fun to get acquainted without seeing the person's face, and find out more about them afterwards – a bit like not sleeping together on the first night!
ThaiFriendly
Who uses it:  mix of single women, divorced women and older women.
What they're looking for: Everything from one-night stands to serious relationships.
ThaiFriendly is a popular dating platform in Thailand that allows users to browse and contact other users for free (sending a free message every 10 min). The site also offers premium options for those wishing to access additional features (such as sending unlimited messages).
However, there are a number of problems that can discourage serious users. One of ThaiFriendly's main problems is the large number of fake profiles and scams. Many users report having been contacted by people who present themselves as interested Thai singles, but are actually scammers looking to extort money.
What's more, ThaiFriendly has gained a reputation for hosting a large number of sex workers. If you're looking for a serious relationship, this can make it difficult to distinguish between those who are genuinely interested in a relationship and those who are more interested in financial transactions.
ThaiCupid
Who uses it: Thai women who have a university education, a good professional situation and who speak English.
What they're looking for: Serious relationships, foreign husbands.
ThaiCupid is a dating site dedicated specifically to matching Thai singles with people from all over the world. Launched in 2002 by Cupid Media, ThaiCupid uses a matching algorithm to connect users based on their profile preferences.
It's a popular dating platform in Thailand, focused on connecting Thai singles with people from all over the world. However, it also has its drawbacks. Like Badoo, ThaiCupid has been criticized for its commercial policies, with a significant proportion of its features reserved for paying members. In addition, some users report that the site is infested with fake profiles and scams.
DATING APPLICATIONS : 
Smartphone apps are generally used by younger women, but older women and divorced women can also be found.
Tinder
Who uses it: Everyone
What they're looking for: Everything from one-night stands to serious relationships.
Tinder is arguably one of the world's best-known dating apps, and Thailand is no exception. However, like ThaiFriendly, Tinder also has its problems. Many users report that the majority of profiles on Tinder are not interested in a serious relationship, but are instead looking for casual encounters or one-night stands.
What's more, Tinder's location feature can sometimes be a hindrance, as it limits possible matches to your immediate geographical area. For those willing to look for love outside their local area, this can be frustrating. In addition, as with ThaiFriendly, there is a risk of fake profiles and scams on Tinder (though moderation remains better than ThaiFriendly).
Badoo
Who uses it: A mix of everyone
What they're looking for: One-night stands, serious relationships, friends.
Badoo is a geolocation-based dating application founded in 2006. The application connects people within a radius of each other, finding matches based on shared interests and preferences. Badoo also offers a "dating" function where users can accept or reject profiles based on their photo.
It's another major player in online dating, both in Thailand and worldwide. However, it has a number of drawbacks that may deter some. Firstly, although Badoo has a wide range of users, many have reported an abundance of fake profiles and scams. In addition, the site has been criticized for its aggressive commercial approach, with users complaining about the need to purchase credits to access certain essential features.
Facebook
Who uses it: Everyone
What they're looking for: Friends, dating, serious relationships.
Facebook may not seem like an online dating platform, but it can be a great way to expand your social circle and maybe even find dates. With Facebook Dating launching in Thailand in 2019, it's an option that remains under-exploited at the moment.
Facebook isn't a dating site per se, but its "Dating" function allows users to meet new people. Nevertheless, this platform has its limitations. Its informal nature means that many people use it in a non-serious way, which can make the search for genuine relationships frustrating. What's more, preserving anonymity is difficult on Facebook, and you may not feel comfortable mixing your personal life with your love life.
CONCLUSION
Whether your search leads you towards singles, recently divorced people or even women with children from a previous marriage, the world of online dating in Thailand is full of possibilities for everyone.
However, as elsewhere in the world, it's essential to be vigilant when using these dating platforms. Keep in mind that, even if the person you're exchanging with seems genuine, there's always the possibility that he or she isn't.
Invest time in getting to know someone before making a serious commitment to a relationship. Haste is rarely a good advisor when it comes to matters of the heart. A lasting relationship is built on mutual understanding, trust and respect, elements that can only develop over time.
Finally, remember that the dating tool itself is only a means of facilitating interactions. It's up to you to use it wisely, bearing in mind that the real bond is forged between two people, beyond screens and digital interfaces.